Compressport
Compressport Unisex Thin Headband - Silver Pine ( CU00010B_108_0TU )
Regular price
RM70.00 MYR
Sale price
RM79.00 MYR
Unit price
per
Wide, lightweight thin headband offering optimal ventilation and sweat evacuation in hot conditions.
This Compressport men and women's headband packs optimal ventilation technology into a stylish, narrow design. The stretchy, seamless fabric is designed for ultra-effective thermoregulation and comfort during training and racing thanks to integrated vents, while the on/off technology quickly evacuates perspiration. The material is hydrophobic and dries up to 7 times faster than traditional headbands to ensure your head remains cool in hot conditions. The ultra-soft, extensible fibres fit the contours of your head and ears without creating uncomfortable pressure points so that eyes and forehead are kept free of sweat and unruly hair. Narrower than the standard model, the funky pink design makes sure you go out in a bright, happy mood. The band can also be worn under a hood or helmet with no risk of chafing or irritation.
KEY BENEFITS
Maximum thermoregulation thanks to perforated microfibre, which quickly wicks away sweat and moisture so your head stays dry and cool
Comfortable and ergonomic fit thanks to ultra-stretchy, soft fibres which fit perfectly to any headshape
Exceptionally light microfibre fabric which you will barely feel you're wearing
Product net weight
13.00 g
Compositions
91% Polyamide 8% Elastane 1% Polypropylene
Wash & care instructions


HYDROPHOBIC
The water-repellent fibre wicks moisture away and evacuates sweat without absorbing it, even when excessive. No more uncomfortable heavy, damp clothing that irritates and doesn't dry.
SIZING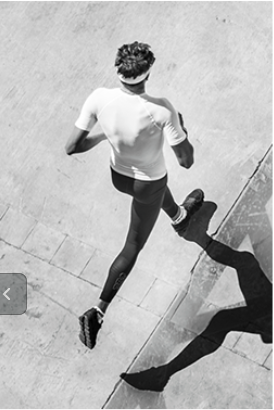 | | CM | INCH |
| --- | --- | --- |
| UNIQ SIZE | ALL | ALL |
---